Wake Chapel Women's Fellowship
Brunswick Stew & Bake Sale
By popular demand, the Wake Chapel Women's Fellowship has agreed to sponsor another Brunswick Stew and Bake Sale. Larry Knott, "well known for his culinary skills" has graciously agreed to head up the Stew cooking effort.
All Wake Chapel members and friends are invited to participate in a Brunswick stew & bake sale at Wake Chapel Christian Church Family Life Center on March 7, 2015 11:30 a.m. until 3:00 p.m.
There will also be an opportunity for presale orders for Brunswick stew and baked goods.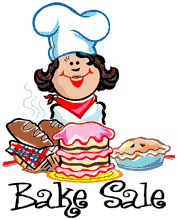 The proceeds from this event will be used to support the activities of Women's Fellowship.
We appreciate your willingness to assist the ladies of Wake Chapel.
For more information please call Libby Crumpton (919-552-6450), Rita Perri (919-552-2619), or Faye Hair (919-552-4300).